What is the best hockey ball to use?
The best hockey ball to use depends on two key things-
The surface that is being played on.
Is it a game or a training session
Evolution of the Hockey Ball
Original Hockey Ball
For a period of time field hockey used a white composition type ball that looked like a white cricket ball. This ball looked something like this-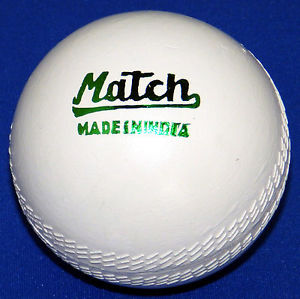 Fig 1.1- Old Style Hockey Ball
These balls were pretty much used to the advent of artificial turf that required a new type of ball. Often today you find these balls still around at some hockey clubs. 
With hockey being played more and more hockey in the 1980's and into the 90's and beyond being played on artificial turf there was a need for a different type of hockey ball, a ball that would run better on this surface. This is when the birth of the Dimple Hockey ball came to be-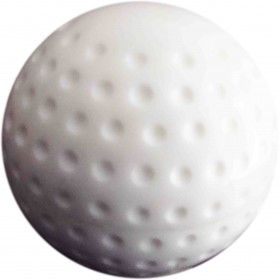 Fig 1.2- White Dimple Ball 
However there was a realisation that the Dimple Hockey Ball still wouldn't work that well on grass and indoor, so there was a realisation that another ball was needed for that. 
Smooth Hockey Ball (Grass Hockey)
So in keeping with the original hockey ball manufacturers came up with the completely smooth and seamless hockey ball for grass. All thought this can be used on turf it tends not to run as well as it can skip and bounce on the water based surface.
Fig 1.3- Smooth Seamless Hockey Ball
They also realised that these wouldn't work indoor where sticks were lighter so they cam up with a different ball for that. 
The indoor hockey ball while similar to its outdoor seamless version is actually much lighter. It looks something like this-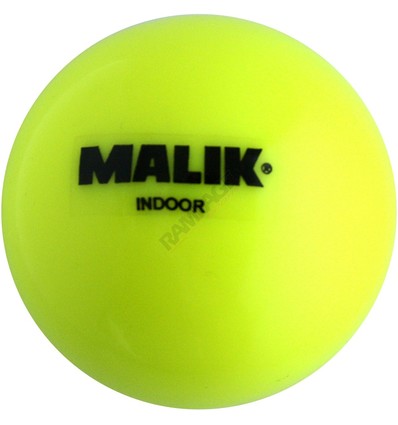 Fig 1.4- Indoor Hockey Ball
These balls can't be used outdoors with outdoor sticks or on turf, as they will often break apart on impact  
So we now get back to what is the best ball to use, well as said before this depends on if you are just training or it's a game situation. If its just training then I recommend a low grade club type ball like the example below-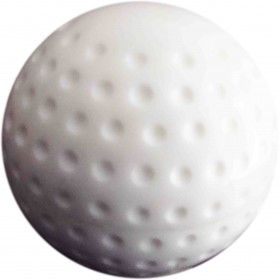 But if it's a game that you are playing then you need a top grade ball that will last and if you are playing many game over a day at the one venue then you want to make sure you have at least 1 dozen of these. An example of good match ball is like the one below-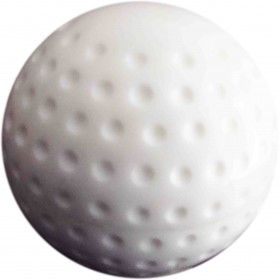 Mostly you will want the white colour but now more and more with the advent of different coloured turfs such as blue, there is a need for yellow and even orange balls to be used. 
Now before I finish up on this topic of hockey balls there are some great version out there that have been invented for the younger players out there to use at home etc. One's like these example below-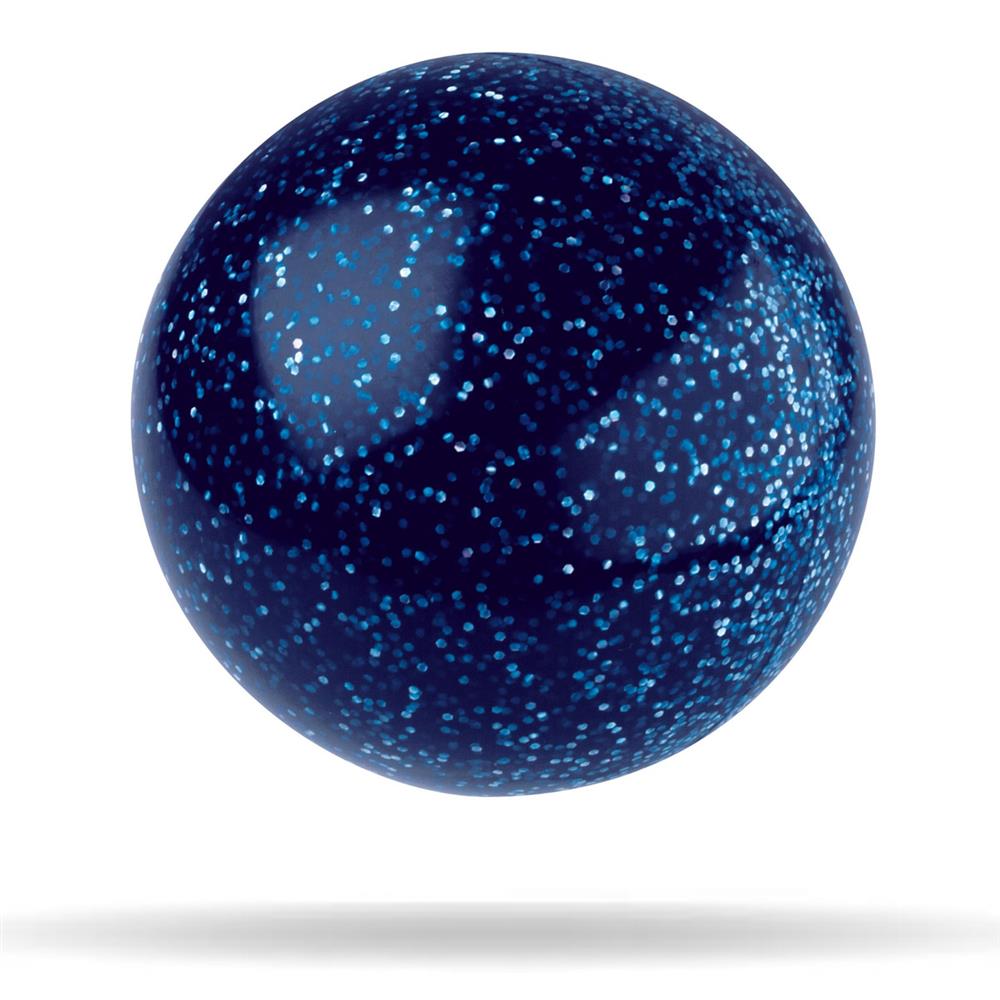 Fig 1.7- Glitter Ball/Sparkle Ball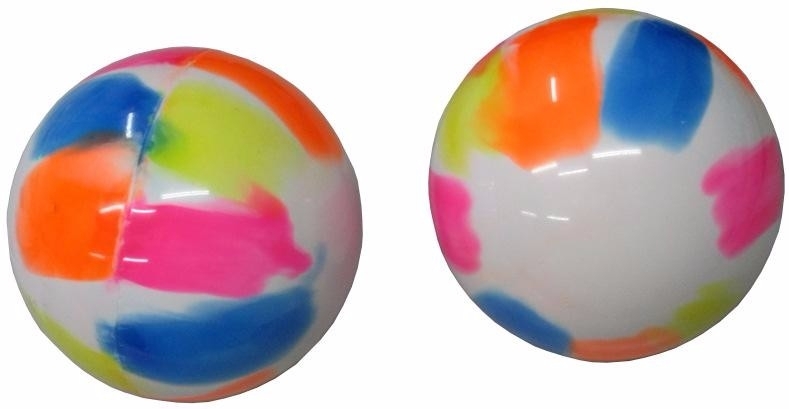 As I say these a great balls for youngsters to use, but can not be used as match or training balls as they are often smaller and lighter than a normal hockey ball