Welcome to our new Kookaburra Hockey Range
Sunday, January 14, 2018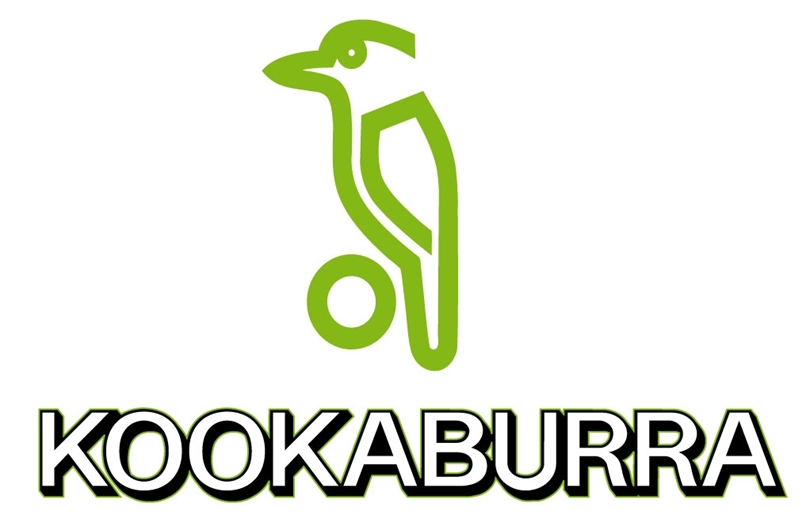 This week Field Hockey Sticks USA  intoduces its new range of Kookaburra Hockey equipment which we will be selling through our website. The Kookaburra Hockey range is an exciting range which complements our exsisting range of Malik Field Hockey Sticks. We have-
- Kookaburra Outdoor Field Hockey Sticks
- Kookaburra Indoor Hockey Sticks
Some of the key highlights from the new range include-
Kookaburra Ultralite Xenon Field Hockey Stick
The Kookaburra Ultralite Xenon Field Hockey Stick is one of the top range of sticks from Kookaburra and also one of the lightest. It has a Low Bow Extremme Profile which make it ideal for those who like to use aeral skills, but at the same time gives control to any player out there. It has a Duo core centre and reinforced edges make it a great stick for both stability and durability.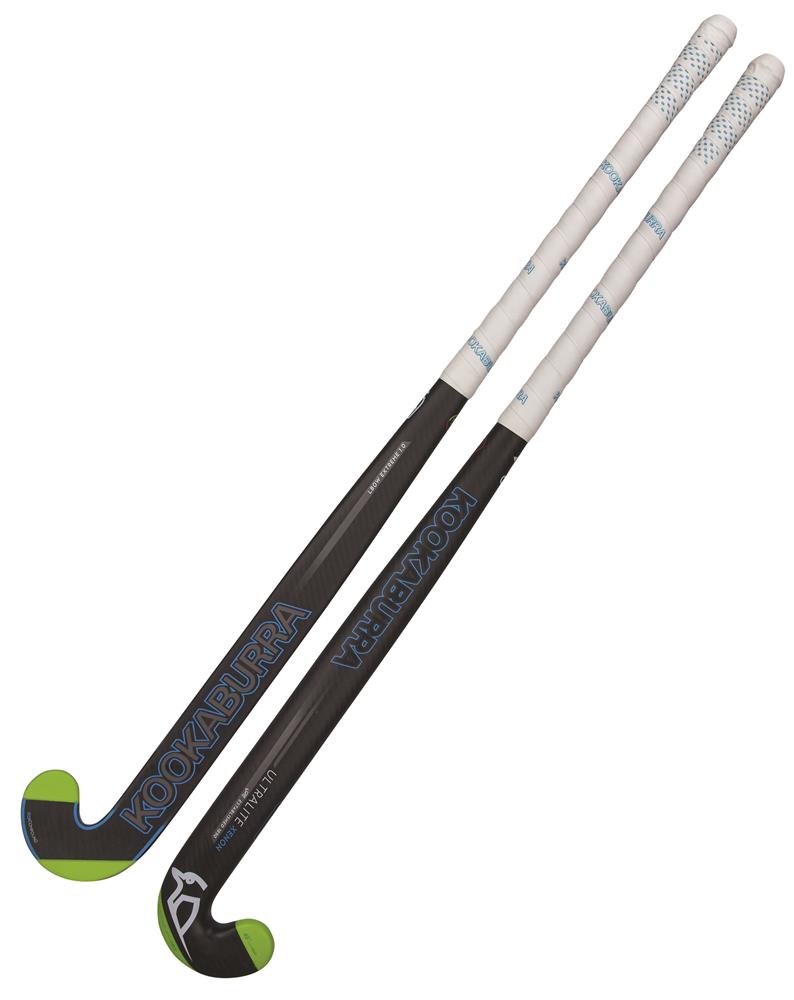 Its 95% Carbon and 5% Fibreglass.
Kookaburra Incubus L-Bow Indoor Hockey Stick
This one of the top class Indoor sticks by Kookaburra, which is good for the modern indoor player. This stick is very light and comes with a L-Bow profile which is ideal for indoor, it also features the famous Kookaburra Maxi Head, which allows for better control when passing and stopping the indoor hockey ball. This stick again has the Duo-core contstruction and is a great stick for players at any level.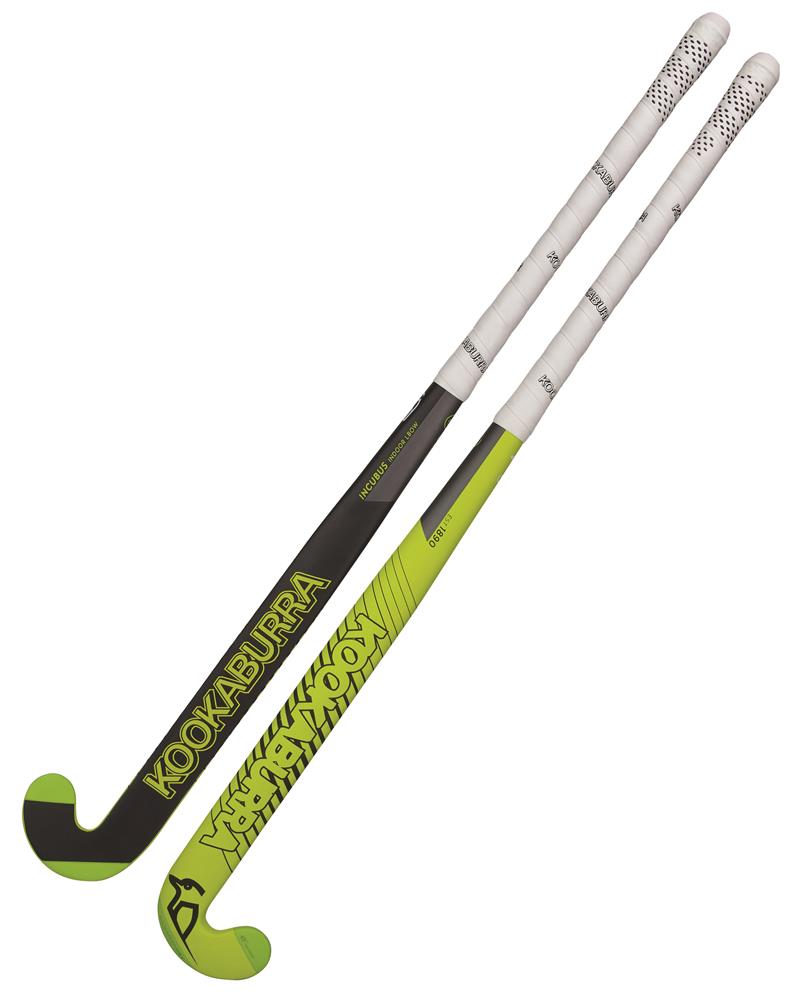 Kookaburra Resist G-Bow Goal Keepers Stick
The Kookaburra Resist G-Bow Goal Keepers Stick is a great stick with good balance and a large stopping area making it ideal for keepers at any level of the game. This is one of the latest range of goal keeper sticks that have been developed by Goal Keepers for Goal Keepers. It is light with 20% Carbon and 80% Fibreglass and the Kookaburra Duo core construction and the G-Hook head shape.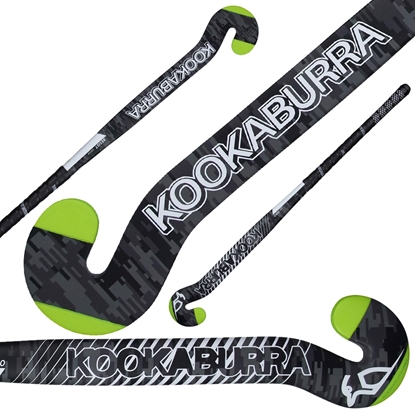 The Kookaburra Origin Shinguards are the latest shinguards designed by Kookaburra with the modern field hockey player in mind. They are lightweight which is crucial, and they have both a removable shell to allow for breathing and cleaning and also a removable top and bottom strap to allow for better fitting.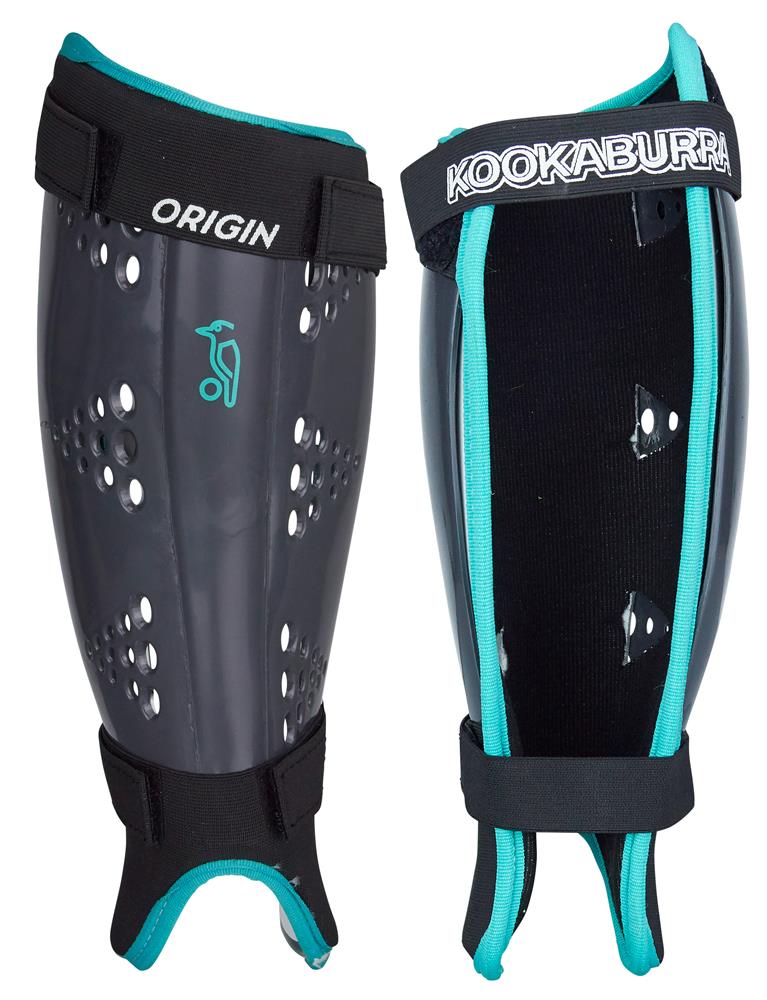 Kookaburra Hockey Senior's Facemask
The Kookaburra Facemask is designed for players who are part of the defensive penalty corner battery. Its a clear polycarbonate facemask which makes it easy to see all around you while defending, this also provides added protection against the raised ball in the defensive area. It comes with adjustable straps so you can set it up so it fits well, but also allows for easy removal once the penalty corner has played out.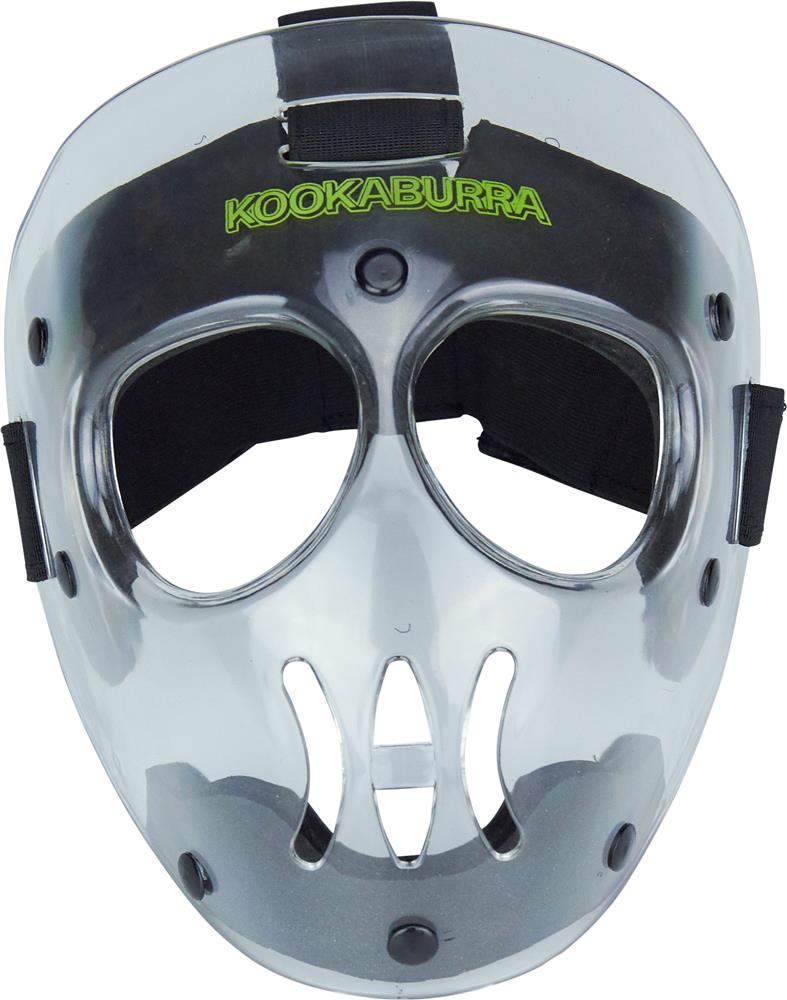 Kookaburra Xenon Field Hockey Luggage (Navy/Cyan & Black/Pink)

The Kookaburra Xenon Field Hockey Luggage or Stick bag is a great addtion to any modern players kit, and provides plenty of space for everything you need when playing the game. It has adjustable padded shoulder straps and comes with added compartment for footwear. The Xenon also has two exterior mesh pockets for you to put those items that get wet.

Kookaburra Enigma II Field HockeyShoes
The Kookaburra Enigma II Field Hockey Shoes are more technical and stylish than ever before and they offer more stability which is great for players at all levels. These shoes are built for speed and agility and will give the player exactly what they are looking for during the pressure cooker of a game.
So in conclusion there are some of the new Kookaburra products on our website why not check them out.